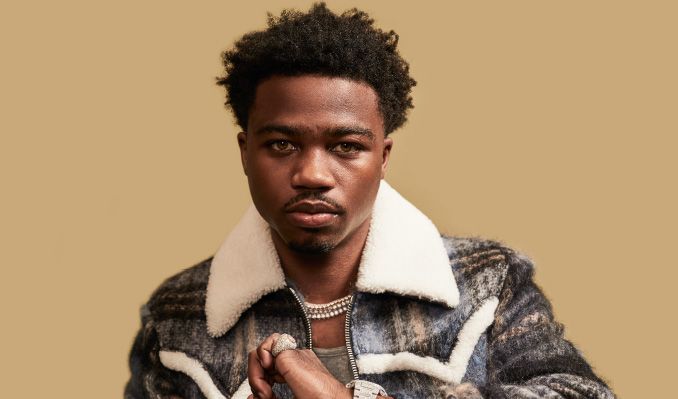 UPDATE: The final numbers for the week are in. Roddy Rich sits at #1 passing the 100k mark with 100,902 copies of Please Excuse Me For Being Anti-Social sold first week. Just 2,487 copies came from pure sales.
The late Juice WRLD comes in at #5 with 70,335 copies of Goodbye & Good Riddance sold.
XXXTentaction debuts at #7 with 64,914 copies of his posthumous album sold first week, 5,352 from pure sales.
Disappointingly, French Montana debuts at #25. MONTANA sold just 24,523 copies first week with 5,510 copies coming from pure sales.
Previous story:
This past week saw a few Hip-Hop releases worth noting. The conversation around Compton rapper Roddy Ricch's debut album Please Excuse Me For Being Antisocial has been quite evident — even Rihanna was seen bumping his song 'Out Tha Mud' on Instagram.
https://www.instagram.com/p/B5vXJecFklF/
The melody driven album features guests such as A Boogie Wit Da Hoodie, Gunna, Ty Dolla Sign, Mustard, Meek Mill and more. According to HDD, it's expected to move a significant 75-85k copies in the first week with just about 1-3k out of those coming from pure sales. It will fight for the top spot this week against veteran English band The who's new album WHO as well as Camila Cabello's sophomore set, Romance.
XXXtentacion's final posthumous album Bad Vibes Forever is close behind with about 70k projected in the first week (10-15k pure sales). French Montana's latest star studded effort, MONTANA is expected to move 15-20k in the first seven days at retail.
The projections for Fat Joe's final album Family Ties are not out yet, but they are probably below the 20k mark.