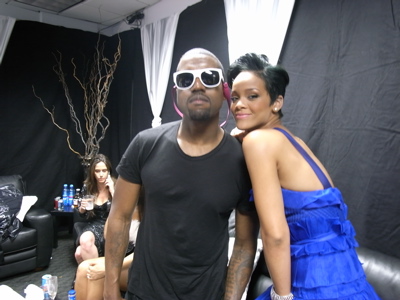 I always find it very interesting to read these news bits about what's cookin on the radio and So I'm gonna start these series today called 'Play It On The Radio' where I will pass on the exciting info to y'all.
Let's see what we got today..
Lil Wayne's new track 'Prom Queen' will be added to the radio today.
Kanye West's new single 'Paranoid' will go for play on the Top 40 radio very soon, which will be a new version featuring label-mate Rihanna. That should be interesting. Expect the track to be on the net in some time from now.
Kanye's 'Heartless' is on top of the Rythmic Airplay Chart for this week.
Bow Wow's 'You can Get It All', Flo Rida's 'Right Round' and The-Dream's 'My Love' featuring Mariah Carey are other notable additions making big moves on the Rythmic, Urban and Top 40 Radio.
See you with Part 2 of the series in a few days.