The ability for an artist to capture a singular idea or moment for their project is difficult. When you think of artists who have done this successfully you remember Kendrick Lamar, J. Cole, and just a couple months ago JAY-Z. Keeping to one idea while having multiple songs that tell the story about this idea is easier said than done (I can barely stay on track with an idea for a review so I can't judge). Dave East has been preparing us for his upcoming Def Jam album release with teases of projects that sound like albums. 2016's Kairi Chanel was thought to be East's debut album but due to project terminology it was considered a mixtape. Then Paranoia: A True Story is released last week and while most would consider this an album, we're hit with the Kobe Bryant pump fake; this project is considered an EP.
--advertisement--
Paranoia not being East's debut album is probably for the best. While his projects serve quality, this one has a lot of hit and miss traits that would take away more if it were considered his Def Jam debut. The first half of the project is bumpy in terms of flow, something that hurts its replay value. 'Paranoia' feat. Jeezy is a strong song but having it lead off the project, just diving into the 808 Mafia drum/synth abyss, doesn't feel right. The Nas assisted 'The Hated' is East at his finest, telling the story of two friends growing up in the hood. "Ant told Cory, 'be grateful. Freedom's amazing'" showcases East as more than just a rapper as his ability to make you see the scenario he's describing is executed flawlessly on this record and more of them towards the end.
Skits in Hip-Hop have begun making a comeback, whether you like it or not. The problem with an album skit now is many of them don't sound like they fit on a project or they're even funny. East utilizes his skits in a way that help tell the story but they fall flat in terms of sequencing. 'The Hated (Skit)' helps set up the song of the same name but slows down momentum early on. The same happens with other skits on the project as well; good setups but having them as individual tracks takes away from the momentum that had been building for the music. Speaking from a solely musical perspective, Dave East excels and holds his own on every record with features. 'Maneuver' with French Montana suits the two perfect as they tell us about ways of making illegal activity work for them over production from Harry Fraud that could be in a remake of Goodfellas. East has a way with words throughout Paranoia and saves the best for the end of the project. 'My Dirty Little Secret' has East spitting about the flashiness of crime and the women that come along with it while 'Wanna Be Me' shows the pitfalls of success; everybody wants something from you or wants your life. The trap production at the beginning of the project puts you on Dave's block while progressively getting lighter and more "Hip-Hop" as the album goes along. This helps in telling Dave's journey from a former drug dealer to his present state of next up in Hip-Hop.
The slow burn that happens with Paranoia: A True Story resembles the same process that East has taken to release his debut album. He keeps giving us hope and quality work ('The Hated', 'Found A Way') that lead to the big finish ('Wanna Be Me', 'Have You Ever'). When I first listened to this project I thought it was an album and it threw me off with the way it was sequenced. Now I see that these songs are just a collection of really good material that East had lying around and wanted to release to remind people he should be mentioned when talking about the future of Hip-Hop.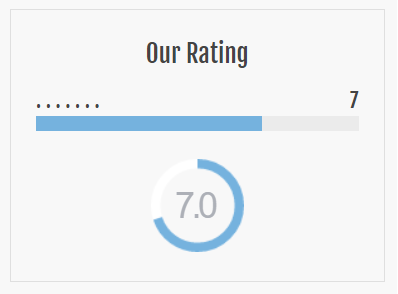 Repeatable: 'The Hated' feat. Nas, 'Maneuver' feat. French Montana, 'My Dirty Little Secret'
Skippable: The Skits
By Joe Coad