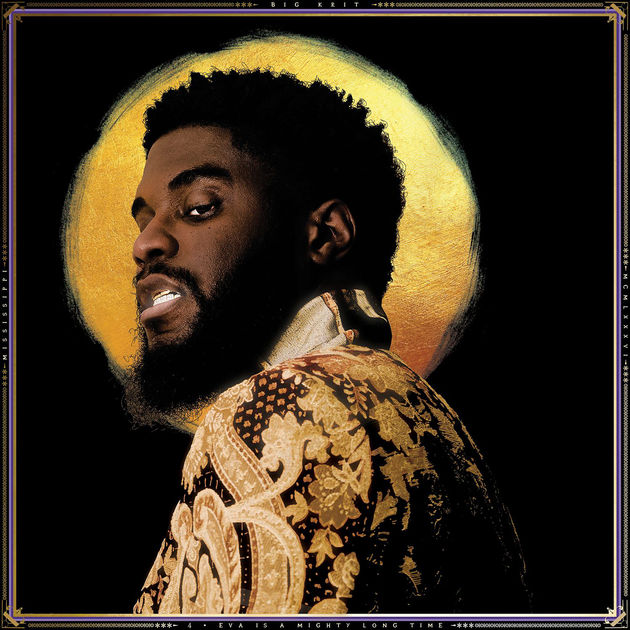 As we rolled over to a new decade at the end of 2009 many Hip-Hop fans were wondering who would be the next big stars of the genre. The big names were still churning out solid offerings of work but you can only play in your prime for so long. Rap and sports are synonymous with their trends; in 2003 the NBA looked to names such as Lebron James, Carmelo Anthony, and Dwyane Wade to usher in a new era of basketball as some of the older players were fading away. In 2010 we saw the meteoric rise of Drake and were a year away from finding out Kendrick Lamar was going to be a legend. J. Cole was beginning to bubble and many from the West Coast said Dom Kennedy was the future (I believed this one as well). What many fans didn't pay attention to was a kid born in Mississippi who was ready to take the torch of the state from David Banner. Big K.R.I.T. found a cult like internet following with his phenomenal K.R.I.T. Wuz Here project, one that has since defined his legacy as a rapper and producer.
K.R.I.T.'s career has seen a lot of critical lows even though he's adored by many who love southern Hip-Hop. Fans who love him tend to talk about two main projects that have defined his success: 2011's Return Of 4eva and 2014's Cadillactica. His doubters tend to poke fun at his love for rapping about subwoofers and old school cars. These two topics are relevant in most of his music but he's been able to evolve as an artist to when he speaks on both it doesn't sound like it has in past references. 4eva Is A Mighty Long Time is going to be the next project that fans point to when asked how good Big K.R.I.T. has become over the years. If Return Of 4eva is him as Charmander and Cadillactica is Charmeleon, this album is K.R.I.T.'s evolution into Charizard.
Double disc albums are notorious for doing poorly with fans. The issue lies in the content and the listeners' attention span. Can you make it through 22 tracks of the same artist and find something different about each song you like? That's almost impossible. 4eva Is A Mighty Long Time does have filler, mainly on its first disc, but you'll be hard pressed to not relate to K.R.I.T. on a handful of records too. This album is split into personalities but does a great job of showing balance. Unlike a more notable split personality album, say T.I.'s T.I. vs T.I.P., 4eva Is A Mighty Long Time does a great job of delving into who K.R.I.T. the artist is and what Justin Scott the person thinks about. This helps in picking what style of music you're in the mood for when listening; do you want to stunt and brag or do you have a lot weighing on your mind? 'Big K.R.I.T.' will go down as his best intro record, partially due to the aggressive nature of the flip in the middle of the song where K.R.I.T. has enough of the build up and spazzes as he brings in the fast paced flow and hi-hats to speed up the beat.
K.R.I.T. makes this album a full on southern love affair with features from UGK, Cee-Lo, Sleepy Brown, and production from Organized Noize. He even brings back Mannie Fresh to help out with some skits and the production on 'Subenstein (My Sub IV)' and the Lloyd featured '1999'. While Lloyd's feature doesn't quite fit with the style of the whole album, hearing all of these legendary southern acts on an album from the person many consider to be the next legendary southern artist is quite appealing. You won't be able to sit through this entire album every time you listen but you should give it at least one full spin before picking and choosing what you want to add to your latest playlist.
4eva Is A Mighty Long Time is going to go down as one of the best releases in 2017 when the end of the year lists start rolling out for many blogs. K.R.I.T. has evolved into everything that he looked up to as a kid in Mississippi and is inspiring the next generation of artists so that one day he'll be able to pass the torch to someone else like the generation before him.
Repeatable: 'Big K.R.I.T.', 'Get Up 2 Come Down' feat. Cee-Lo Green & Sleepy Brown, 'Mixed Messages'
Skippable: Bury Me In Gold
By Joe Coad