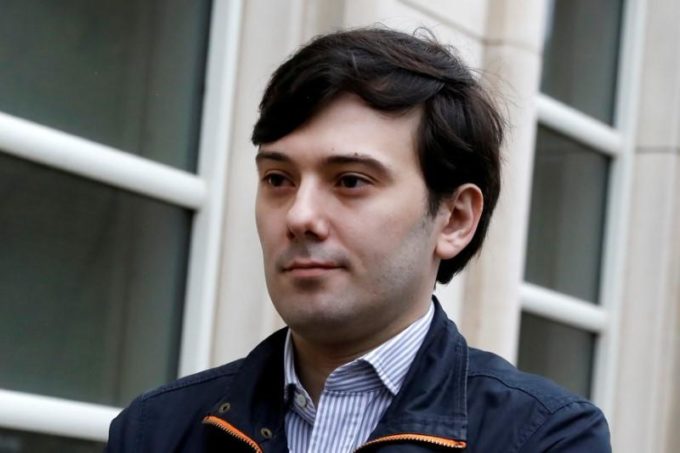 Martin Shkreli is a former pharmaceutical executive but the way he has been connected with the music industry is very interesting. In a new development, the U.S. Government wants to now forfeit his assets in light of  his sentencing on securities fraud charges in August.
Prosecutors filed a submission Thursday in Brooklyn federal court where they asked judge Kiyo Matsumoto to seize $7.4 million in assets from Martin Shkreli. They intend to keep the $5 million bail Shkreli posted during his arrest. To make up for rest of the amount, they have listed a number of other items which includes the infamous Wu Tang album Once Upon A Time In Shaolin that Shkreli bought for $2 million, Lil Wayne's Tha Carter V album, a Picasso painting, and an Engima machine from World War II.
#BREAKING the government wants Martin Shkreli to hand over the Wu Tang album in forfeiture (!!!) pic.twitter.com/bOzWjlLeOx

— David Mack (@davidmackau) December 1, 2017
The "pharma bro" paid the huge amount to buy Wu-Tang's special album which exists in only one copy. It was sold off to the highest bidder in 2015. The former controversial biotech CEO had played snippets from the album in his Manhattan apartment after President Donald Trump's election win. Shkreli later auctioned off the album on eBay for a reported $1 million but the buyer was never publicly identified. Therefore, it is not clear why the album is still listed in the court documents.
Regarding Lil Wayne's long awaited album, Martin had revealed last year that he had acquired it and even played previews off it on his live stream on social media. One of the songs he played was 'Mona Lisa' featuring Kendrick Lamar. How he acquired the album was a mystery until this August when it was revealed that the rapper sold off his Bugatti and accidentally left a copy of the album in form of CD in the car. The new owner further sold the car to Shkreli with the CD and that's how Shkreli got his hands on the unreleased songs.
"We will vigorously oppose the government motion," Shkreli's lawyer, Benjamin Brafman, said in an email. "Our position is clear. None of the investors lost any money and Martin did not personally benefit from any of the counts of conviction. Accordingly, forfeiture of any assets is not an appropriate remedy."