50 Cent has apologized publicly to Megan Thee Stallion for not believing her story in the Tory Lanez shooting case.
In part 2 of his interview with Big Boy's Neighborhood, 50 said he was wrong about making fun of the situation when he shared a joke on Instagram last month. 50 posted a picture of Megan's face morphing into Jussie Smollett's face, conveying that he believes Megan was lying about getting shot by Tory.
Fif of course received some backlash over it, and a couple of weeks later, Tory was found guilty of shooting Megan, based on the evidence at hand. See 50's IG post below which has since been deleted.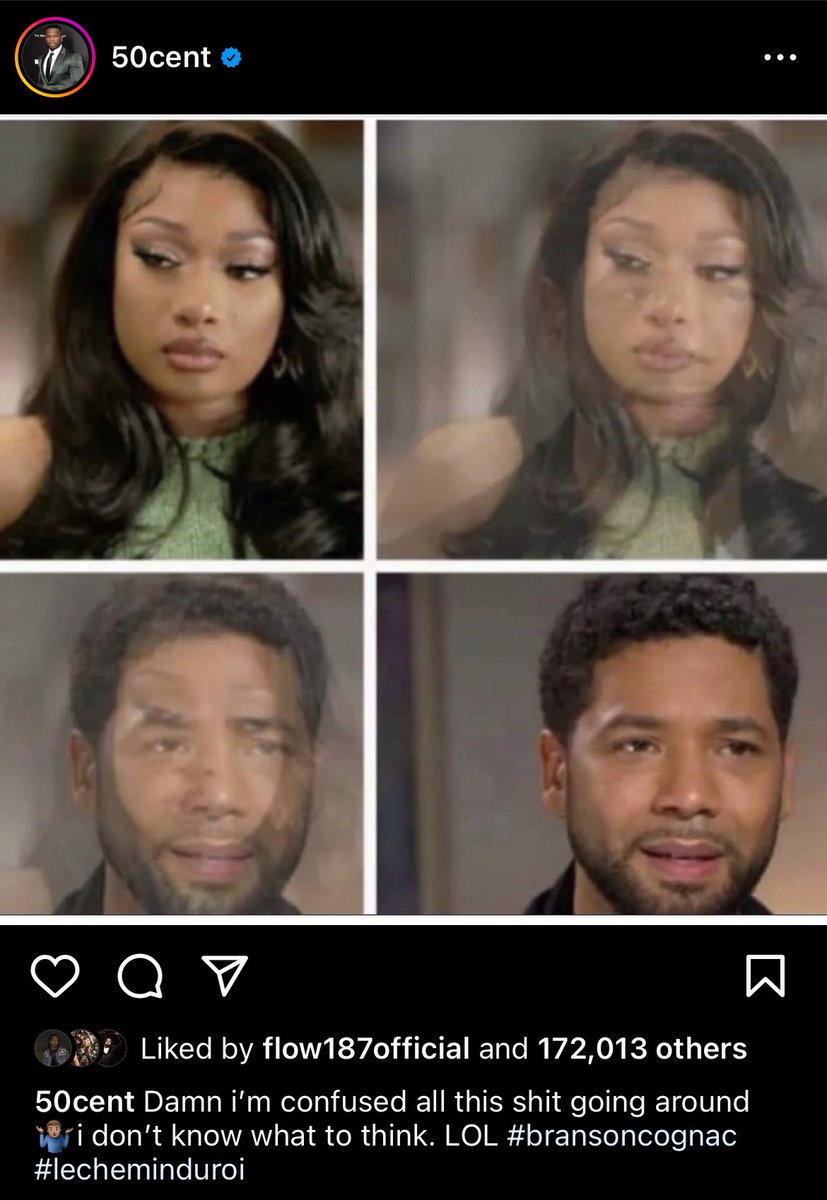 In his chat with Big Boy, 50 says he initially thought Megan was lying throughout after she told Gayle King that she wasn't intimate with Tory when in fact it was later proved in court that they were in fact an item.
Fif added that seeing things on social media made him believe Megan was making things up until he heard the jail phone call between Tory and Kelsey, which made it clear that Tory had shot Megan. Watch him apologize to Megan in the clip below.
View this post on Instagram
You can watch the full interview via YouTube below. In the first part, 50 revealed that he might work on new music with Dr. Dre and that he's working on a TV show based on Eminem's hit film 8 Mile.