We all love year-end lists and since it's end of the 2010s decade, there have been various debates about the best of the decade picks as well. We at HHNM decided to do something different. How about a list of the best songs that never came out?
The top rappers in the game love hoarding music and some of them like Kanye West and Dr. Dre are such perfectionists that dozens of songs are tucked away in the vault to never come out. I mean, we have been waiting for the mythical Detox since forever but every now and then, there are hints that it may still come out.
Then there is an artist like Jay Electronica who has never released an album in his life but some of his core fan base will still do anything to listen to one. Over the past decade, there are songs that never saw the light of day officially but we know they exist in some hard drive. Evidence comes through snippets, leaks, in-studio footage, live performances etc.
So we decided to round off the most anticipated unreleased songs of this decade. It's safe to say that most of these tunes will probably never be released, not even through leaks. The number 1 rule for considering a selection for this list is that the song in question was never put out officially by the artist or label.
How did we include a song in the list? One of the following conditions had to be met:
• an unofficial version of the song surfaced online.
• we heard a track in some form or another at a private listening.
• a snippet of the song leaked online or was previewed by the artist during a studio session/listening session/party.
• we know the song exists, it never came out but it sounds awesome on paper.
Now that is clear, let's begin. The following list is in no order.
Kanye West –  'Mama's Boyfriend'
Kanye West has dozens of unreleased songs, with some of them leaking in unfinished format or snippet form. One of the most sought after from that lot is 'Mama's Boyfriend', a reflective track that 'Ye first premiered in 2010 at Facebook's headquarters in Palo Alto, CA. There are two different versions of the DJ Premier-produced song that have surfaced online. Both have a Billy Joel sample but the beat varies by a little bit.
"I'm my mama boyfriend, I'm her little husband
I was the man of the house when it wasn't
Tryna get to know me, homie? Just kill the charm
You ain't interested in me, you just trying to f*ck my mom ," rapped Kanye on the polarizing song.
Frank Ocean – 'The Weekend' (Remix)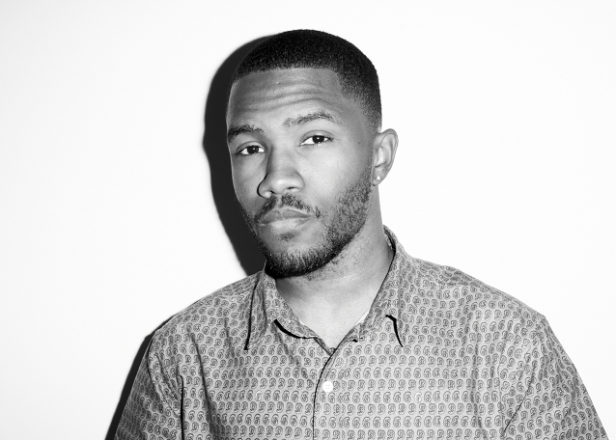 In the whole of 2018, Frank Ocean put out just one song and it was a cover of Audrey Hepburn's 'Moon River'. Just 24 days into 2019 and he almost matched his output from the previous year in a short Instagram clip. On his then-newly public IG account, Frank previewed a snippet of his remix of SZA's 'The Weekend' from her album Ctrl. It was just 15 seconds, but that was enough for Frank's dedicated legion of fans to lose their minds about it and speculate what it could mean in the grand scheme of things. Nearly a year later and some progress has been made, but barely any.
At one of his PrEP+ parties a couple of months back, Frank played the song in full which means we now have a low quality recording of the entire thing, which is one step closer to it finally being released. From her side, SZA said that the song had been cleared. Now, we play the waiting game.
Wale – 'Traffic Jam' (Feat. J. Cole)
Both Wale and J. Cole have described each other as true friends in an industry where it's hard to make any. The pair have known each other since 2009 when their affiliations with JAY-Z connected their dots and since then, they've collaborated on a bunch of great music like 'Beautiful Bliss', 'Winter Schemes', 'Bad Girls Club' and 'My Boy'. In an interview with Rap-Up in 2011, Wale spoke about his friendship with Cole and when asked if they had any songs in the stash, Wale revealed the existence of a song called 'Traffic Jam'. "So much drive in this room, we call it traffic jam" he rapped. "It's like a dope little joint that sounds like it came out in the 90s, I don't know what we gon' use it for." The years that have passed since it was recorded have only heightened our anticipation for it, despite knowing it'll probably remain locked away forever. But a Wale and J. Cole collaboration recorded in 2011 that sounds like it's from the 90s? Sign us up.
Jay Electronica – 'Rough Love' (Feat. Kanye West)
Putting a Jay Electronica song on this list is almost a joke at this point, but it had to be done. That famous track list for Act II: Patents Of Nobility that Jay tweeted in 2012 featured some songs that we've since heard like 'A Letter To Falon' and 'Shiny Suit Theory' with JAY-Z and The-Dream, but the vast majority has still never seen the light of day. In a list we made a few years ago, we discussed one of the Kanye West collaborations 'New Illuminati' but on there is another one called 'Rough Love'. Ye shouting Jay Elect out on 'Saint Pablo' is the closest thing we've ever gotten to this, but we'll remain hopeful. Of course, it's entirely possible that Kanye's guest appearance is similar to Hov's feature on 'Road To Perdition' which is just a sample of his voice, but more than eight years after the fact, we have the right to dream.
Lupe Fiasco – 'Crack' (Feat. Chris Brown)
Despite being one of the greatest MCs to ever grace a microphone, it's no news that Lupe Fiasco's commercial career has been tarnished by label politics. Though he is now free of them, his stint with Atlantic Records burdened him for years, driving him to depression and leading him to somewhat ostracize himself from the industry. When he was making his fifth album Tetsuo & Youth, a particularly turbulent time for him, Lupe collaborated with Chris Brown for a song called 'Crack' which he performed on the Tetsuo & Youth Preview Tour, but most famously on season two of Skee Live. The song's title focuses on crack cocaine, but the concept itself works for any kind of addiction, be it drugs or sex. On the chorus, Lupe sings "she just gotta have it" before Brown sings "baby all you wanna do is hit it".
The week of the album release, Fiasco mentioned to DJ Skee that he was trying to "politic" to get it released, but more recently just before he put out DROGAS Wave when responding to a fan asking about the song, the Chicago MC said "Forget about Crack…it's technically never being released. Final answer." It's more than likely property of Atlantic who won't let the studio version ever see the light of day. While we're forced to accept it, it'll be tough to forget.
Lil Nas X – 'Old Town Road (Remix)' (Feat. Lil Wayne)
Lil Nas X's marketing strategy of putting out multiple remixes of his hit single 'Old Town Road' worked a storm, helping secure the #1 position on the charts for 19 weeks straight, the longest time ever. Billy Ray Cyrus, Diplo, RM of BTS, Young Thug and Mason Ramsey all appear on official remixes of the song, but there's one rapper who recorded a verse for the track that never saw the light of day. Lil Wayne made his name off of remixes and freestyles to so many songs in the 2000s so Nas X getting him on a remix of 'Old Town Road' was almost a no brainer. A snippet of it surfaced online in the summer that had people excited for what was to come. With heavy Auto-Tune, Wayne rapped "I'm a Young Money cowboy sitting on my high horse, Gucci cowboy boots, snakeskin, ooh, the pythons". In an interview with XXL, Wayne said the record was sent to him and he did it, but he didn't know if it would officially be used. However, we did get a one-time-only performance of it earlier this year at Lollapalooza. Weezy raps about pulling up in tractors and meeting a girl on Farmers Only and with his charisma, it's perfect. We doubt it'll ever see the light of day now that the song has run its course, but it could have been something.
Kanye West, Justin Bieber & Post Malone – 'No Reason' / 'Jealous' / 'Fuck the Internet'
Over the past 14 months or so, three different songs from the trio of Kanye West, Justin Bieber and Post Malone have surfaced online but none of them have come out officially. 'Jealous' was the last one to surface, in June this year and one of the lyrics that stood out was of course 'Ye's reference to his ex Amber Rose. "On God, f*ck a stripper bitch like Amber Rose / B*tch ain't never stick it in the back door ," he rapped. Before that in May, the song 'F*ck the Internet' leaked where the three throw modern day social media culture under the bus. The third song 'No Reason' came out late last year in two different versions with Kanye mumbling over the beat. The infamous hacking group Music Mafia was behind the leaks.